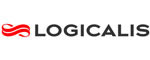 (PRWEB) May 10, 2012
Logicalis, an international IT solutions and managed services provider, has created a video to call attention to the enormous amount of money spent on managing data in the United States today.
IT represents a significant cost to businesses throughout the United States. In fact, the U.S. spends 23.8 percent of its $ 14.58 trillion gross domestic product (GDP) on technology, more than any other country. What is all this money spent on? Data management, or more specifically, the acquisition, processing, transmitting, retrieving, delivering, distributing and storing of data.*
The more people rely on data in their jobs, the more those costs rise; in a data-intense industry, the cost of managing data can be up to 92 percent of the cost of doing business. Compliance costs add significantly to the cost of managing data, and mid-sized companies tend to pay the most on a per-employee basis for these services. For companies with 5,000 to 10,000 employees, compliance costs can range from an estimated $ 187 to $ 373 per employee. Small companies, by comparison, too often waste money as a result of poor data management.*
The best way to control these costs is by hiring a professional database administrator. Experts recommend one database administrator for every 40 servers. But what if a company has only 27 servers? They cant hire 67 percent of a person. But they can outsource those functions to a managed services provider, paying for only the support they need from a pool of experts in a shared resource model.
Managed services is one of the smartest business tools a CIO can employ to better and more cost effectively manage a companys data. Outsourcing daily data management tasks frees the CIOs staff for more productive, business-building activities, delivering stellar services at a fixed monthly cost which is oftentimes significantly lower than what the company would otherwise pay for the same services conducted in house, says Wayne Kiphart, Logicalis vice president of managed services strategy. And its a way to manage data that makes both business and financial sense to everyone in the executive suite.
CFOs and CEOs are very interested in the cost savings inherent in better data management, the ability to use the data theyve paid to collect, and the money saved on compliance on a per seat basis. They may not be aware of all the options from a technological point of view, but savvy CIOs are beginning to educate the rest of the C-suite on the virtues of managed services and how an outsourced solution can lower data management costs.
Nine Ways Managed Services Can Lower Data Management Costs
1.