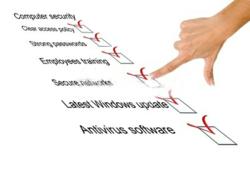 Denville, NJ (PRWEB) January 27, 2013
Its essential that physical therapists think like business owners instead of medical providers to ensure the viability of their practice and an EMR provides the tools to accomplish that, said Chhoda. Efficiently running clinics experience exponential growth, better patient outcomes, and lower administrative costs.
An EMR places a multitude of information at the fingertips of practitioners, from demographics for marketing, tools to evaluate staffing requirements, and determine the most opportune time to expand into other markets. Chhoda said embracing the features embodied in an EMR enables practitioners to better utilize all their available resources. He noted the following key advantages of an EMR for practice management.