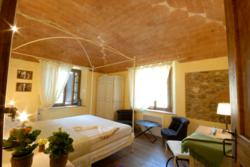 (PRWEB UK) 30 January 2013
Simply Online Travel offers luxury self-catering holiday villas in exclusive settings.
The only cashback site dedicated solely to the travel industry is now offering its customers luxury self-catering holiday villas in sun drenched parts of Europe. The properties we offer are exclusive in their style and location, says simplyonlinetravel.com founder, Maxine Broadhurst. Our customers can purchase their other travel arrangements, such as car hire and insurance via the website and receive cash back as normal on these. We can then make all the arrangements for them to stay in one of our beautiful holiday homes that we offer on a self-catering basis.
One of the locations for the villas is Italy, and in particular the rolling vineyard setting of Tuscany. The exclusive properties are just a short walk from the picturesque villages of Chianni and Lajatico (the latter being home to singer, Andrea Bocelli). Forty minutes to the beach and forty minutes to the airport, these holiday homes boast stunning interiors and breathtaking views. Another of the exclusive Italian locations is the natural heritage site in Liguria, near the border with France. One and two bedroom apartments here are surrounded by mountains and rolling hills yet are also close to the Ligurian coastline.
For year-round sunshine the company also have access to a whole range of holiday properties in the upmarket marina area of Puerto Calero in Lanzarote. The properties are situated only a few minutes from the exquisite beaches that Lanzarote is so well known for, along with the upmarket restaurants and bars of the area.
All of these exclusive villas are of extremely high quality and located in the most stunning of settings, says Maxine. Although there is no cashback on the properties themselves, were very fortunate to be able to offer these to our customers in addition to the many travel related items that already earn them cashback on our site.
To find out more about these properties or to check available dates, log in at simplyonlinetravel.com and email Maxine Broadhurst.
If you are looking to buy a property of very high quality with an attached rental income we work closely with the developer and agent for both Liguria and Tuscany. Since we have bought our own properties over the years we are well versed with how all of this works.We welcome any contact from interested buyers