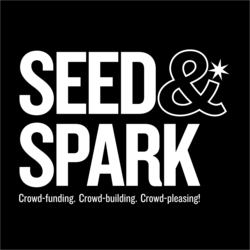 New York, NY (PRWEB) February 04, 2013
Seed&Spark, a new platform that combines crowd-funding and digital distribution for a Fair Trade Filmmaking movement, announces the success of its Founding Filmmakers: seven of the first crowd-funding campaigns closed with a Green Light. Together, those seven films have successfully raised more than $ 146,000 in cash, goods, and services within 60 days. This large inflow of support came from over 1,500 active Seed&Spark site users, of whom 737 directly contributed to one or more of these successful projects. Overall, half of the movies that started a crowd-funding campaign in December have obtained their Green Light and are now in the production pipeline.
I believe the future of truly independent filmmaking is community-driven, said Emily Best, Founder and CEO, Seed&Spark. Filmmakers are empowered by technology to skip the middle men and reach out directly to their audiences continuously throughout the life cycle of their film: from pitch to premiere. Audiences become players in the film business and can participate in the filmmaking process. This interaction will get better films made that return more to the creators.
In December 2012 the Seed&Spark site launched with a slate of fundraising campaigns for independent movie productions. Filmmakers can raise money using the Seed&Spark WishList; recruit for cast and crew; blog to keep the community updated; and gather all the supporters and followers together on one Community page.
Within 60 days of launch, these filmmakers have proven Seed&Sparks hypothesis: that its unique WishList crowd-funding model is a powerful tool for independent filmmakers, and the first step towards Fair towards Fair Trade Filmmaking, added Peter Samuelson, producer of Arlington Road, Revenge of the Nerds and two dozen other films, and advisor to Seed&Spark.
The total of $ 146,000 was raised by more than 737 contributors to seven film projects. Contributions included cash, goods, and services.
The projects with their Green Light are: