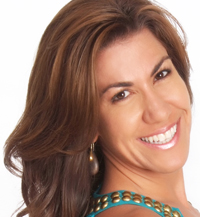 San Diego, CA (PRWEB) February 18, 2013
So many business owners strive for the entrepreneur's dream creating work-life balance, and financial freedom while spreading their message to the world. But many of them end up feeling like they're living a nightmare working constantly, stressed about marketing and sales conversion, and wondering when they get to live that freedom. For those people, Queen of Sales Conversion Lisa Sasevich has created a 3-day free virtual training, "Automated Income Secrets," where she brings together 12 of the market's leaders on creating huge success financially and personally.
"Automated Income Secrets" runs February 20-22, and features a roll call of entrepreneurs who are successfully using automated, evergreen marketing and technical strategies.
"I'm going to personally interview each one of them and dig in to their top strategies for how they set up the right systems to attract the perfect clients into their business, put their business on auto-pilot, and make the most of their time," Sasevich said.
Heart-centered entrepreneurs who attend this complimentary 3-day virtual training learn: