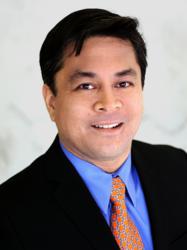 Beverly Hills, CA (PRWEB) March 22, 2013
Double board-certified facial plastic surgeon Carlo Honrado, MD, FACS, has been selected to co-chair the 15th ASEAN ORL-HNS Conference in the Philippines on March 21-23, 2013. This annual meeting focuses on innovative research and surgical techniques, shared by some of the most renowned facial plastic and reconstructive surgeons around the world.
Presentation topics at this year's conference range from neruo-otology and reconstruction to facial trauma and pediatric otolaryngology. As the co-chair, Dr. Honrado will direct a segment of the conference devoted to facial plastic surgery. He will also give a lecture on advanced techniques in facelift surgery, an area where he has developed particular expertise.
This conference brings together leading experts in otolaryngology and facial plastic surgery to share cutting-edge techniques and to discuss the latest developments in the field, explained Dr. Honrado. It is an incredible honor to serve as the co-chair, and to take part in educating physicians from around the world.
According to Dr. Honrado, a successful facelift surgery seamlessly and organically reverses unwanted changes in the face that can occur with age. Several factors must be considered in order to achieve the most natural results, including skin type, ethnic background, bone structure, and degree of skin elasticity. Therefore, it is critical that the surgeon has considerable understanding of the structures which underly the human face.
Every detail of facelift surgery should be based on the individual's specific aesthetic features, said Dr. Honrado. Taking this idea to heart, Dr. Honrado works closely with each facelift surgery patient, carefully placing his incisions to follow natural creases in the skin. As an outpatient procedure, patients can return home within a few hours after surgery, well on their way to a more youthful and natural-looking appearance.
Dr. Carlo Honrado, a facial plastic and reconstructive surgeon in Beverly Hills, is dedicated to providing each patient with a unique and comfortable experience through expert care and consideration. After completing his undergraduate degree from the world-renowned John Hopkins University, Dr. Honrado went on to graduate with a medical degree from the State University of New York and a two-year fellowship in general surgery. Upon completion of his residency in Otolaryngology-Head and Neck Surgery, Dr. Honrado became double board certified by the American Board of Facial Plastic and Reconstructive Surgery and by the American Board of Otolaryngology. Dr. Honrado performs a variety of outpatient procedures at La Peer Health Systems.
La Peer Health Systems is an outpatient surgery center in Beverly Hills, founded by doctors and focused on providing excellent patient care alongside the most cutting-edge medical treatments available. With 47 doctors across 13 departments, from anesthesiology to urology, La Peer offers comprehensive and personalized medical treatments in a safe and controlled environment. More information about La Peer Health Systems can be found at http://www.LaPeerHealth.com.