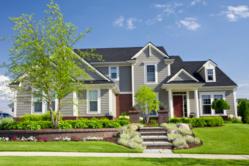 Columbus, Ohio (PRWEB) April 04, 2013
Ohio HARP Mortgage Lenders, a statewide branch of a national internet collective of mortgage lenders specializing in home refinance, reports that the Obama Administrations Home Affordable Refinance Program (HARP) in 2012 was used by more than 30,000 underwater Ohio borrowers, making Ohio one of the top eight states in the country to refinance under the program, and saving the states borrowers an average of about $ 4,300 a year on their mortgages.
All this news comes in lieu of provisions added to HARP in late 2012known as HARP 2.0that, among several new incentives, reduced the interest rates that refinancers who utilize the program will pay monthly, depending on the duration of their refinance agreement. Clevelands Plain Dealer reported in October of last year that sponsors of HARP like Freddie Mac had cut rates on 30-year mortgages from about 5 percent a few years ago to 3.4 percent in 2012, saving the average borrower several hundred dollars per month. Interest rates had dropped even lower for 15-year mortgage plans, seeing those refinancing rates around 2.7 percent.
Click here to see if you are eligible for the HARP program.
Ohios eighth-best HARP user total by state of 34,332 in 2012 also included 1,784 borrowers with a loan-to-value (LTV) rate of over 125 percent. Before HARP 2.0 took effect early last year, those near-2,000 Ohioans would not have qualified to use the program, which in addition to the great Ohio HARP interest rates, is another main asset that makes this program more attainable and attractive than ever before.
HARP 2.0 is a diamond in the rough for Ohio HARP borrowers, says Ed Rizor, president of Equity Resources, Inc., an Ohio HARP mortgage lender. The number of folks in Ohio that saved huge through this program and are back on the stable road to being home owners is a triumphant testament to how effective this program is, and we only anticipate those numbers to grow in 2013 as the news of these customer-friendly savings spread.
To understand the efficiency of HARP for Ohio mortgage borrowers, it is perhaps best to look at how far the program has come since its inception in March of 2009. HARP has seen 76,449 Ohio users since it began. That number in itself is impressive, but whats more revealing about the growth and direction of HARP is that 45 percent of those cases occurred in 2012 alone, in the wake of the HARP 2.0 policies. And while refinancing rates on average may have been at about 5 percent in 2011 and as low as 3.31 percent in 2012, they were at about 6.5 percent in 2008 before the program was installed. This means that a borrower with a 30-year mortgage of $ 200,000 that was paying $ 1,264 per month in 2008 would be paying $ 877 in 2012, and saving $ 387 per month, or $ 4,644 per year.
And this figure is not far from the norm, as the states average mortgage payment was $ 791 a month in 2012, according to Lendingtree.com. In saving upwards of $ 5,000 a year through HARP, the average Ohio HARP borrower is not only getting out from under a ceiling of debt, theyre also saving enough money a year to put a down payment on a car, save for their childrens college tuition, or add a new bedroom to their house, says Rizor.
About HARP
In October 2011, The Home Affordable Refinance Program was amended due to an agreement between the Federal Housing Finance Agency (FHFA), Fannie Mae, and Freddie Mac, making it easier for mortgage lenders to assist HARP-eligible borrowers with refinancing.
The Home Affordable Refinance Program (HARP) is meant to aid responsible borrowers with streamline refinancing. If a borrower has been up to date with mortgage payments but has seen a decline in their home value, they are given the option of this refinancing aid.
These are the stipulations borrowers must follow to be eligible for HARP 2.0:
1) Fannie Mae or Freddie Mac owns or has guaranteed their first mortgage loan.

2) The loan was sold to Fannie or Freddie prior to May 31, 2009.

3) Borrowers must be current on their mortgage payments.

4) A borrower must owe more than their home is worth, or there is minimal equity in their home.

5) All mortgage payments need to have been on time in the last 6 months.