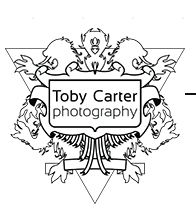 Swindon, Wiltshire (PRWEB) April 29, 2013
Toby Carter Photography (http://tobycarter.com), a company that provides professional photographic services for architects, interior designers, contractors and associated businesses, announced today that it is offering a 20 percent discount to hotels and boutique guest houses.
Although I have a very good reputation for providing outstanding photography in various industries, Ive never really solicited any business from hotels before, so Im currently looking for new clients within this industry, said Toby Carter, owner and founder of TobyCarter.com.
Toby went on to stress that his skills are well suited to fit the needs of hotels, spas, leisure facilities, guest houses, and everything else in between for shooting architectural imagery and striking visuals of interiors.
Im able to suit their need for high quality images on their website, brochures and more, Toby noted, before adding, I am willing to offer for the next month, 20 percent off of sales for any hoteliers that use my services.
Toby added that its now spring and the warmer weather is here, making it ideal conditions for getting perfect images of interiors, exterior designs and architectural creations.
My photographic skills and visuals would suit many businesses looking for a fast, professional service that supplies them with striking, high quality visuals of their rooms, gardens, facilities and features. Toby said. Now is a great time to take advantage of the 20 percent off discount Im offering for sales to all businesses from the hotel and leisure industry.
He added that those within the hotel industry can also hire him for blogging or tweeting services, which can assist in providing hotels with a consistent voice that customers can take time in reading and enjoy listening too.
Hotels can outsource blog shots, Twitter pictures or Facebook galleries at an affordable rate that gives them time to build a blogosphere or Twitter page, but with high, quality imagery that promotes their services, Toby stressed. I can also provide video services too.
For more information, please visit: http://tobycarter.com/
About Toby Carter Photography
Toby Carter Photography specializes in architectural, corporate and advertising photography thats geared towards small- to medium-sized construction companies, architect practice (tobycarter.com/exteriors/) or interior designers (tobycarter.com/interiors/).
The company produces high quality images of constructed environments, beautiful interiors, bespoke construction projects and commercial schemes.
It also shoots staff portraits, team shots, at work photos and reportage style coverage, giving clients a contemporary media platform to promote their business. Alongside still photography, the company also offers full HD video services, with building walkthroughs, interviews and moving footage of your business at work. Search for us on Google: http://goo.gl/DkISc
Contact Details:
Toby Carter Photography

Westerly House

Post Office Lane, Broad Hinton

Swindon, Wiltshire

SN4 9PB, UK

Tel: +44 (0)7792 816 569
Source: Toby Carter Photography
###