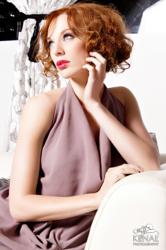 Los Angeles, California (PRWEB) June 15, 2013
Imagine a heart beat that can be felt across the nation. Jessica Albers currently Miss South Dakota is running for Miss USA. With a tender heart, giving spirit, keen business mindset, artistic talents and beauty she enters the Miss USA Pageant with confidence. Voting for the Miss USA Pageant is still open and Albers should be voted for according to Kenalsworld founder.
Growing up in Yankton, South Dakota following her high school graduation, Jessica was awarded academic and athletic scholarships to Mount Marty College where she received a Bachelor of Arts in Business Administration in Marketing. While at the college she participated in track & field cross-country teams, collegiate cheer and was also very active with the campus business organizations. According to her biography on the Miss Universe's official website while at Mount Marty, Jessica performed with the Mount Marty acapella choir at the Omaha Holland Events Center, as well as sang with world-renowned tenor Scott Piper for a Christmas concert that was nationally broadcasted by CBS.
The website goes to mention her having been trained in ballet for 20 years. In her spare time she is a Zumba instructor and has been a licensed instructor since 2011. Throughout a busy 2012 and 2013 year doing benevolent acts she visited many nursing homes along with hospitals doing charity work. On the creative and fun side of her work she shot with photographers Fadil Berisha and Pierre Kenal Louis. She has worked with Berisha who is a renown photographer who have shot public figures, models and celebrities the likes of Tyra Banks, Russell Simmons and Michael Bubl