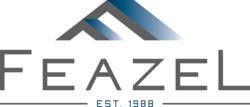 Cincinnati, OH (PRWEB) June 20, 2013
Columbus-based Feazel announced today its regional expansion into the Cincinnati market with an office at 11550 Enterprise Park Drive, Cincinnati, Ohio 45241. Having more than 25 years of experience with exterior home and business maintenance, remodeling and repair in central Ohio, president Leo Ruberto plans to grow the companys servitude by broadening its client reach.
Celebrating its 25 year anniversary as a locally-owned business, the company looks to support the Cincinnati community in the next step of its sound growth strategy. With Cincinnatis recent remodeling boom and continued economic growth, Feazel looks forward to working with the increasing number of individuals wanting to reinvest in their properties, Ruberto said.
Feazel projects $ 3 million in revenue from projects in the Cincinnati area by year end. With a 28 percent growth during the first quarter of 2013, the company is well on its way to reaching the projected $ 13 million in total revenue for 2013 with the addition of the Cincinnati office.
Feazels new 4,000-square-foot office space will serve as a workplace and warehouse to the exterior solutions company. In addition to the project manager working in the Cincinnati office now, Feazel plans to hire eight employees in the next 18 months ranging from commercial sales executives and general managers to service technicians and administrators.
In accordance with its growth strategy, the company plans to continue expanding its services to the surrounding central Ohio communities of Dayton, Akron, Canton and Cleveland in coming years.
About Feazel

Founded in 1988 in central Ohio, Feazel specializes in residential, commercial and multi-family exteriors, offering high-value solutions for roofing, windows, siding, gutters, chimneys, skylights, insulation and more. Maintaining an honorable reputation for quality, integrity and innovation, Feazel provides clients with a 100% satisfaction guarantee. In January of 2013, the organization was purchased by its current owner and underwent a strategic re-branding and aggressive marketing campaign.
To learn more, visit http://www.feazelinc.com or call (513) 433-2935.
Related Working At Home Press Releases